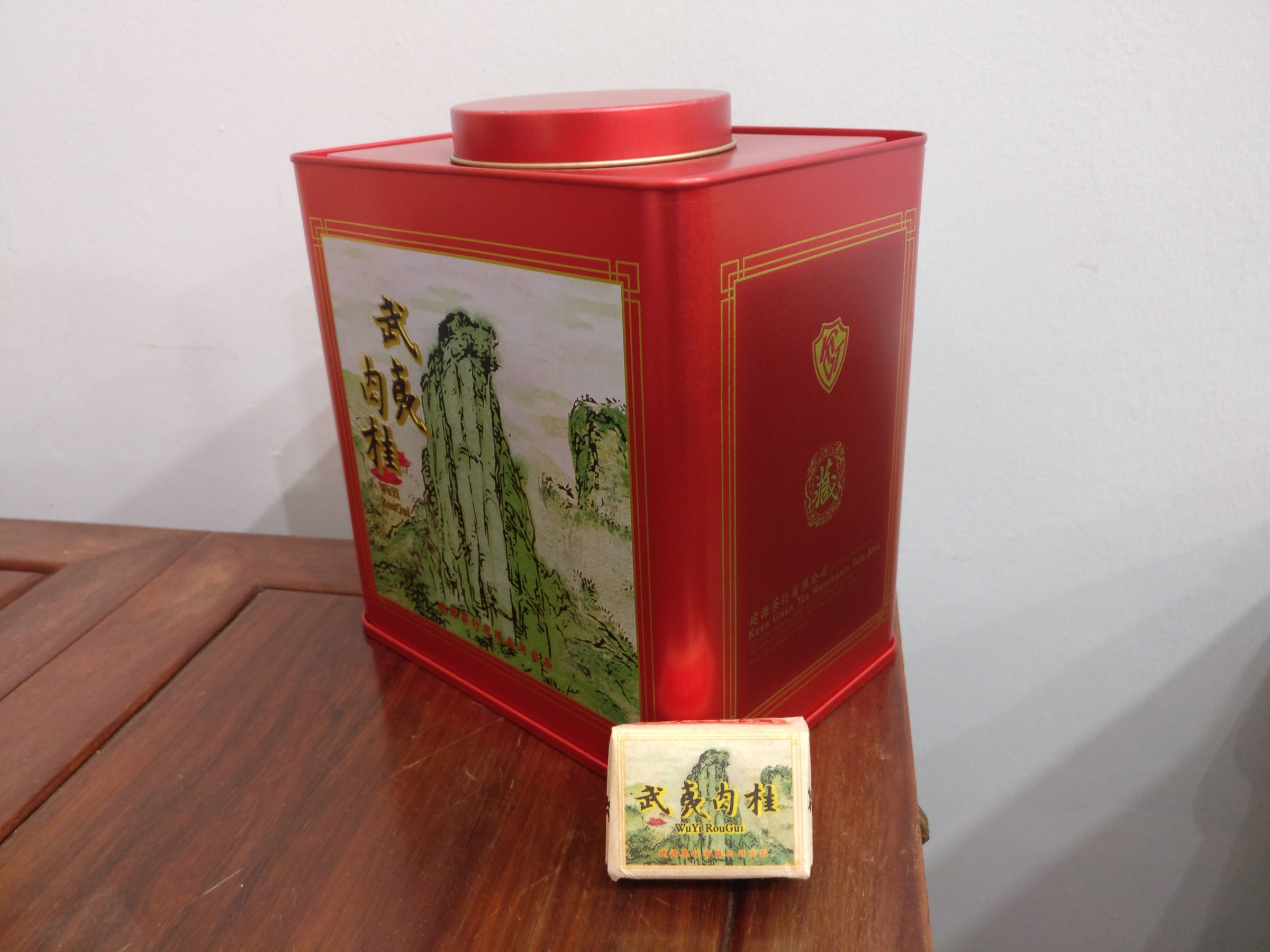 KGTea Wuyi Rougui (8g x 63pkts)
KGTea Wuyi Rougui is by virtue a nature's gift of excellent geographical and climatic conditions and with our traditionally mastered technique; presenting it in an excellent quality and distinctive fragrance of its own.
With a whole and strong leaf appearance in brilliant dark colour being signature to quality Wuyi Rock tea, the immediate infusion gives out rich and bright tea colour and a pleasant rock aroma or "charm of rock".
You can expect a rich and mellow taste with endless delicate sweet lingering aftertaste and savour the "minerals-filled" fragrance to your palate, which is highly praised and appreciated among tea lovers around the world.
KGTea Wuyi Rougui is very resistant to brew under high temperature (>90c) and can go for up to 8 times and still remains its fragrance.
Wuyi Rock tea is regarded as the finest category in Oolong tea and it is truly a representative of China's top tea.