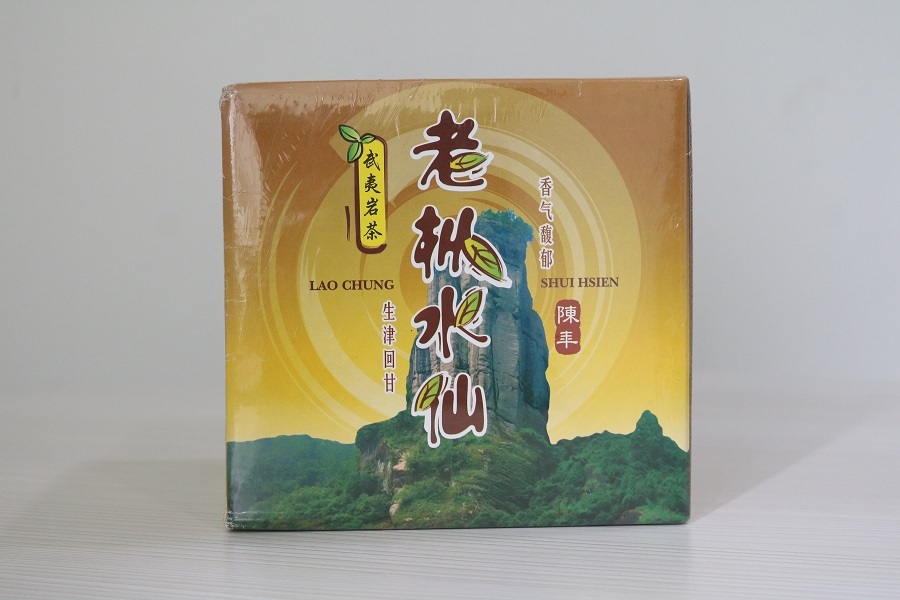 KGTea Lao Chung Shui Hsien (7.5g x 60pkts)
KGTea LAO CHONG SHUI HSIEN is processed from specially selected tea species grown in the famous tea producing district of Wuyi.
With its natural ecological environment and favourable climate, the tea produced here carries a special flavour and aroma with a distinctive 'rock charm'.

When brewed, has a distinct characteristic of its own in aroma and flavour with a subtle sweetness which lingers on after tasting.
Even though the colour of its liquoring is dark-brown and oily, its clarity is bright and clear to the bottom of teacup, signifying, high quality tea.
Its fragrant aroma still stands out distinctly even after several refills.
KGTea LAO CHUNG SHUI HSIEN is a traditional Chinese tea which has been consumed and enjoyed for many centuries in China especially in helping in the digestive process.
It is indeed a healthy traditional beverage to be enjoyed in our everyday life just as it has been for centuries in China.